The Mountain Rescue Association (MRA) was established in 1959
at Timberline Lodge at Mount Hood, Oregon making us the oldest Search and Rescue Association in the United States.
MRA is an organization of teams dedicated to saving lives through rescue and mountain safety education. We do so by improving the quality, availability, & safety of mountain search & rescue. With over 90 government authorized units, MRA has grown to become the critical mountain search & rescue resource in North America.

Interactive Maps
Teams | Missions 2018 | Missions 2014 - 2017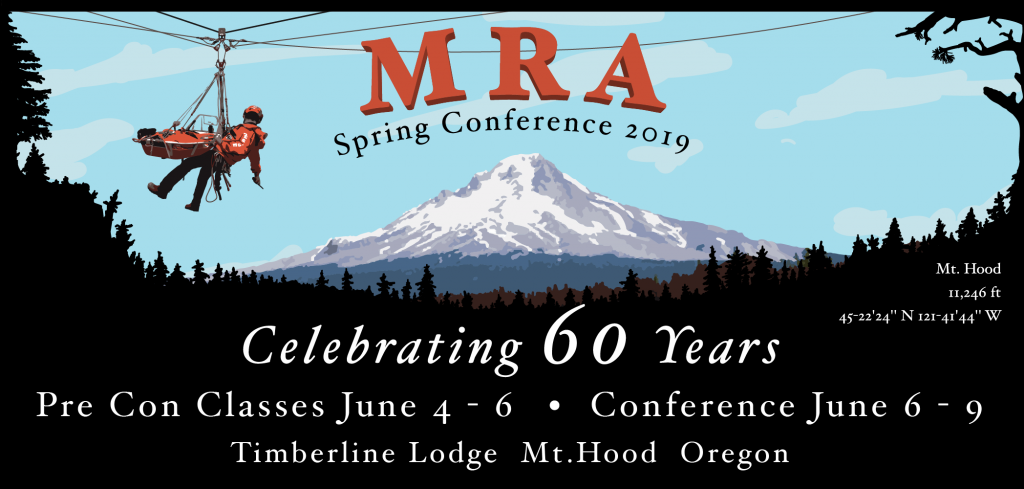 The Spring 2019 MRA Conference was a sold out,
outstanding success with 256 attendees.
THANK YOU Portland Mountain Rescue for hosting this event!!!