The International Commission For Alpine Rescue (ICAR)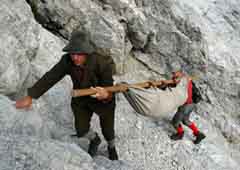 Previously known as the IKAR-CISA, ICAR research into mountain rescue operations and standards goes back to 1948, and their work has affected the improvement of rescue operations everywhere in the world. The ICAR has 31 member countries who meet regularly and whose activities are closely followed by the climbing and manufacturing communities in Europe and other countries. ICAR celebrated its 50th anniversary in Switzerland in 2008.
The ICAR permits one voting delegate from each country to each of the four committees, Terrestrial, Avalanche, Medical and Aviation. ICAR requires delegates to be field-experienced rescue team leaders who are preferred to have bilingual capabilities (German or French, although English is becoming more common). In its recent meetings the ICAR has provided professional translators and first rate simultaneous translation through headphones at the annual events. US delegates provide an annual report to various SAR audiences each year and are expected to attempt to impact SAR by cooperation across the borders, and standardization, such as with International SAR and Wilderness Accident Statistics.
Individual ICAR commissions generally meet at least twice per year, although this is at times combined with the annual meeting. In September or October each year the entire ICAR congress meets for presentations, papers and demonstrations. The Reports of US delegates are listed on this page.
Joint cooperation by NASAR (National Association for Search and Rescue), the MRA (Mountain Rescue Association) ICSAR (US Federal Interagency Commission for SAR), the Wilderness Medical Society, Helicopter Association International, National Ski Patrol, Association of Avalanche Professionals, and additional financial support from CMC Rescue have enabled the US delegation.
This Is ICAR from Topograph Media on Vimeo.

2019 – Zakopane, Poland
2018 – Chamonix, France
2017 – Soldeu, Andora
2016 – Borovets, Bulgaria
2015 – Killarney – Ireland
2014 – Lake Tahoe – United State
2013 – Bol – Croatia
2012 – Krynica – Poland
2011 – Are – Sweden
2010 – Stary Smocovec – Slovakia
[one_half]
[/one_half][one_half_last]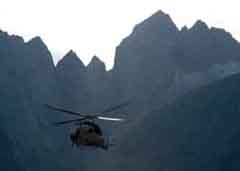 [/one_half_last]
2009 – Zermatt – Switzerland
2008 – Chamonix – France
2007 – Pontresina – Switzerland
2006 – Kranjska Gora – Slovenia
2005 – Cortina – Italy
2004 – Zakopane – Poland
[one_half]
[/one_half][one_half_last]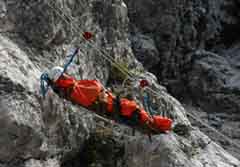 [/one_half_last]
2003 – Coyulumbridge – Scotland
2002 – Malbun Liechtenstein
2001 – Makarska – Croatia
U.S. ICAR participation is supported by
[one_half]
MRA
Mountain Rescue Association[/one_half]
[one_half_last]
NASAR
National Association for Search and Rescue[/one_half_last]
[one_half]CMC Rescue



[/one_half]
[one_half_last]Goodrich



[/one_half_last]